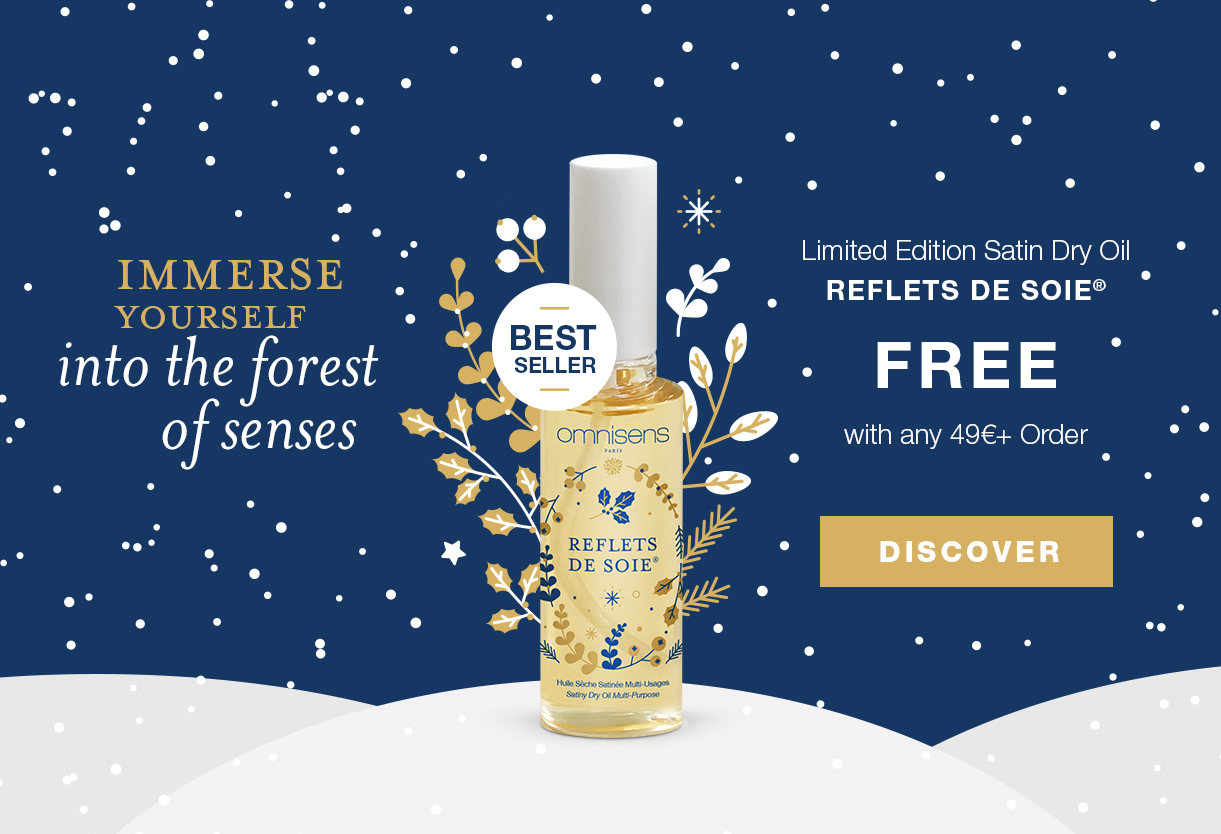 REFLETS DE SOIE® LIMITED EDITION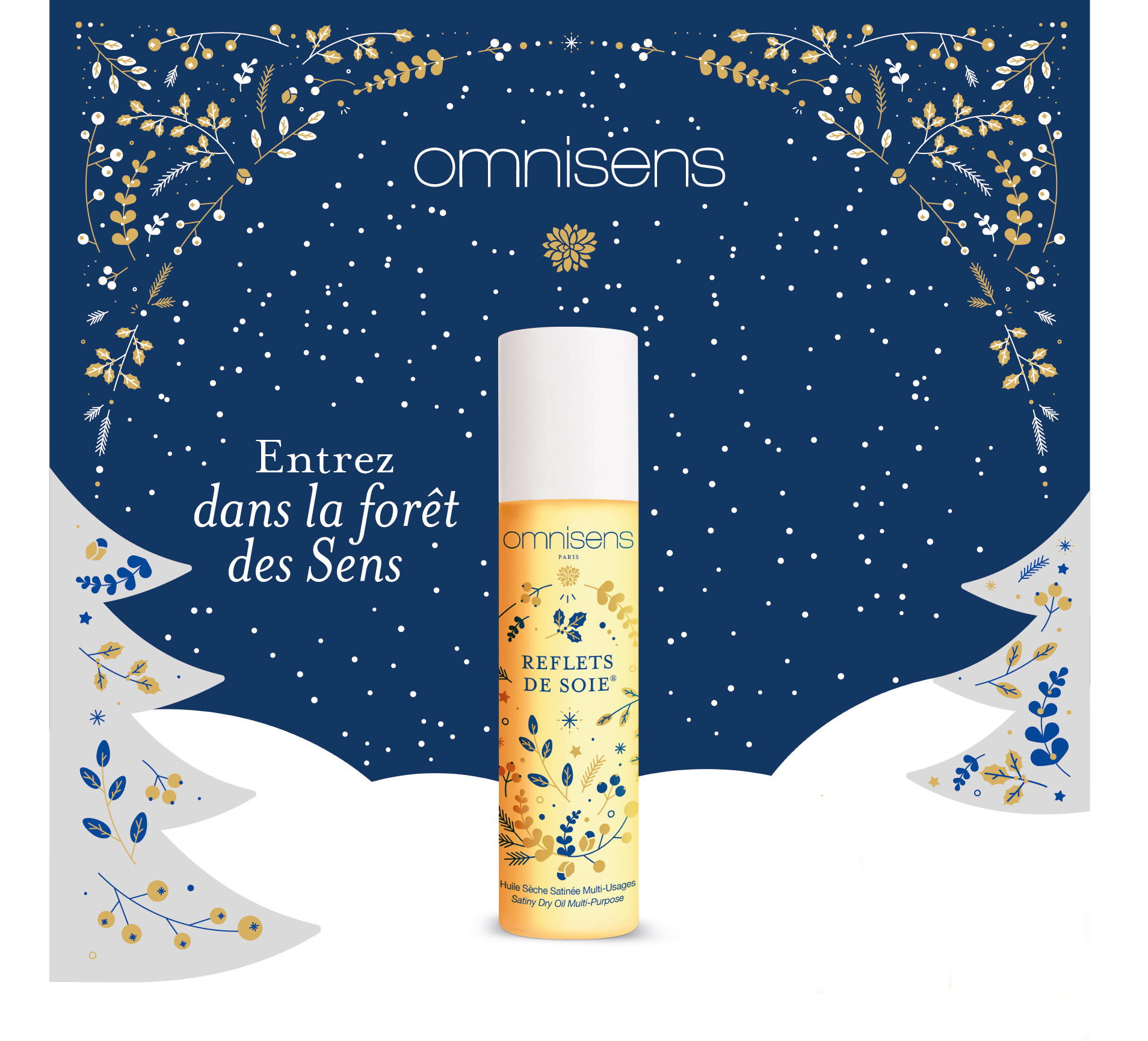 This year Omnisens's Christmas collection takes on the sweet and festive air of the countries of the far north.
We entrusted our Russian-born artistic director Alena with the design of our boxes and our best-selling REFLETS DE SOIE® oil in its Limited Christmas Edition version.
Enter into the forest of the senses and let yourself be transported into the wonderful magic of a Russian Christmas!
From 49 € of purchase, you will have the pleasure of discovering the limited edition of our bestseller REFLETS DE SOIE® in 30ml version.
A dry oil with a silky texture and satin finish, with a long-lasting scent of powdery vanilla.
A complex of 3 precious oils:
- Sweet almond oil: nourishing and softening
- Hazelnut oil: nourishing with a dry touch
- Camellia oil: protective and illuminating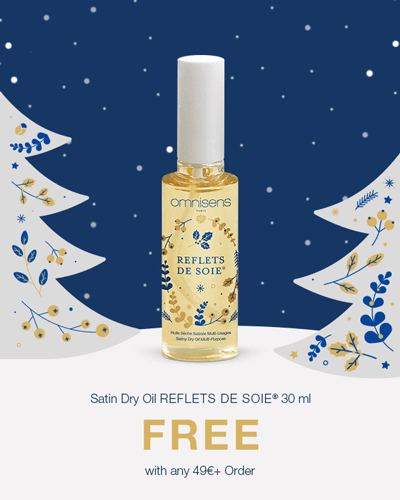 CHRISTMAS BOXES - 2020 EDITION

Each box from our Christmas collection comes with a magnificent silky-touch scarf, which takes up the Russian Christmas theme. This scarf can be used to make your pretty gift wrapping ... An original, chic and ecological way to give.
THE GIFT SCARF - FUROSHIKI OMNISENS

Give your Christmas gifts in this beautiful Furoshiki scarf, an alternative to classic gift wrapping!
What is a Furoshiki? 
Furoshiki is a traditional Japanese technique for folding fabrics. It is used in particular for wrapping gifts and transporting various objects.
Omnisens invites you to prioritize furoshiki, the zero waste gift wrap with multiple uses.
Find out how to wrap your gifts with a furoshiki scarf, ... use it as a scarf or as a hair accessory on our video tutorials just below!
Each Furoshiki scarf comes with a gift tag / bookmark to offer. A QR code gives access to Furoshiki videos.
Furoshiki Omnisens tutorials
Discover in these videos, 6 ways to use your furoshiki Omnisens.
Turn it into gift wrap, scarves or hair accessories!