Originally, a passionate expert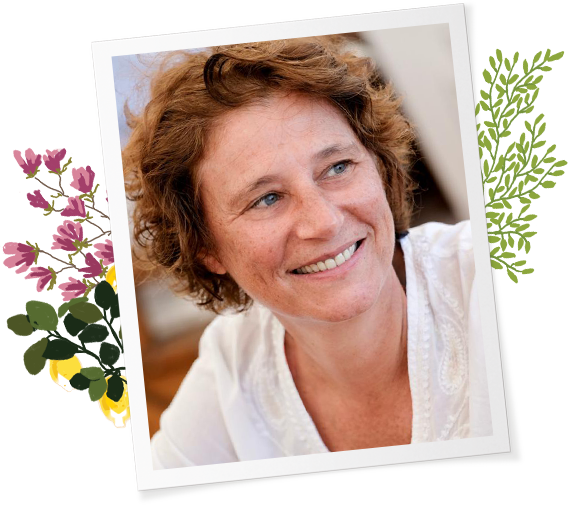 Originally from Bretagne, Joëlle Guillemot, founder of Omnisens, spent her childhood in the countryside, close to a flourishing nature and which resources it. Passionate about well-being and personal development, she became a Psychologist and executive coach for many years. This experience made her aware of the impact of emotions, both on well-being and beauty. In particular, she notices that the ability to relax not only allows immediate renewal, but also brings lasting serenity and self-confidence. Faced with a patient population suffering from stress, the idea of creating a brand dedicated to well-being and carrying their personal values is already germinating in her head ...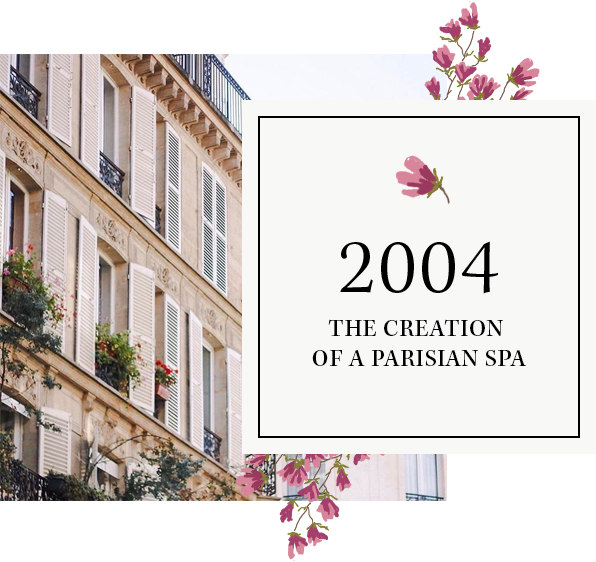 In 2004, she decided to create a Spa in Paris with a pioneering concept where sensoriality and nature would come together. The success is immediate. The public is won over by the refined and original experience of Omnisens, which surprises the senses with pleasure and evokes emotional memories. The key to its success: an original experience of healing in a haven of peace inspired by nature flourishing and exhilarating sensoriality.

She chooses to explore the concept further by proposing the "Spa at Home experience" which invites Spirit Spa well-being at home. She is developing her own line of cosmetics imbued with sensoriality, naturalness and professional spa efficiency. Since then, Omnisens continues to surprise and delight the senses of its customers with its unique fragrances and textures, while responding to the growing quest for well-being, vitality and serenity.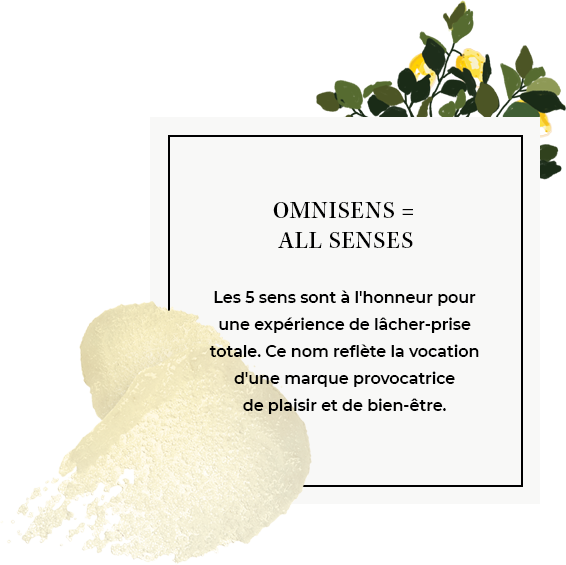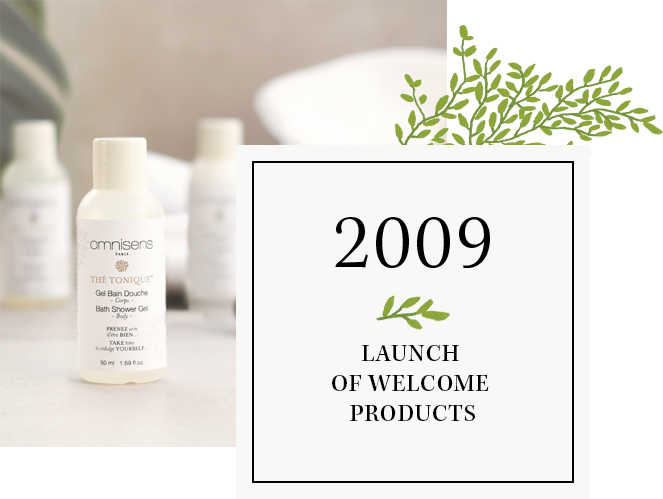 The GM group is joining forces with Omnisens to offer a range of hygiene and cosmetic products to hotel customers. The freshness of the fragrances and the sensoriality of the textures quickly won over many partners. Then a pioneer in 2009, Omnisens is the first brand of spa cosmetics to be distributed in the most prestigious luxury hotels in France and internationally.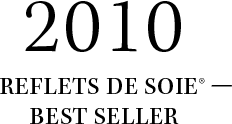 In a few months, the famous REFLETS DE SOIE® Satiny Dry Oil became the best-selling product in the range. Its bewitching fragrance of vanilla and orange blossom combined with a nourishing non-greasy texture make it a successful product, which has become a cult today.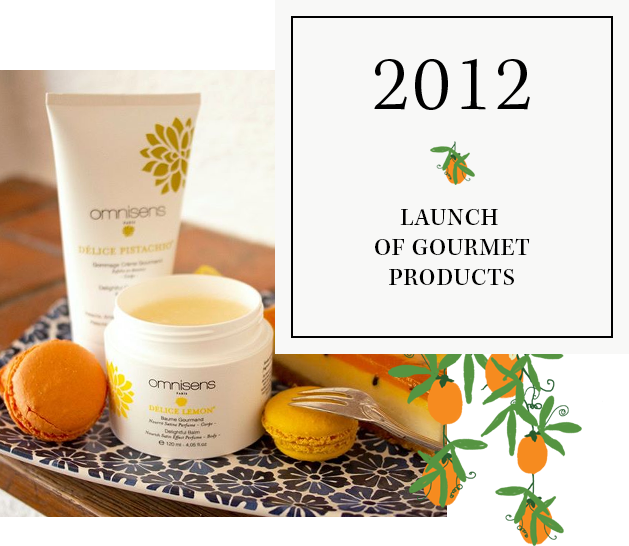 Taste and gourmandise are in the spotlight with the launch of the Délices Gourmands body care universe. The DELICE PASSION® scrub and oil are the first of the range. Following the success of this sweet universe, the launches of the succulent DELICE PISTACHIO® and the ultra-gourmand DELICE LEMON® will follow.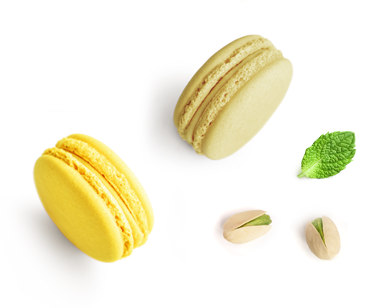 DELICE LEMON® was awarded the Pierantoni Innovation Prize in 2017. Its sorbet texture and its ultra-gourmet fragrance make it an exceptional product, an alliance of efficiency and addictive pleasure!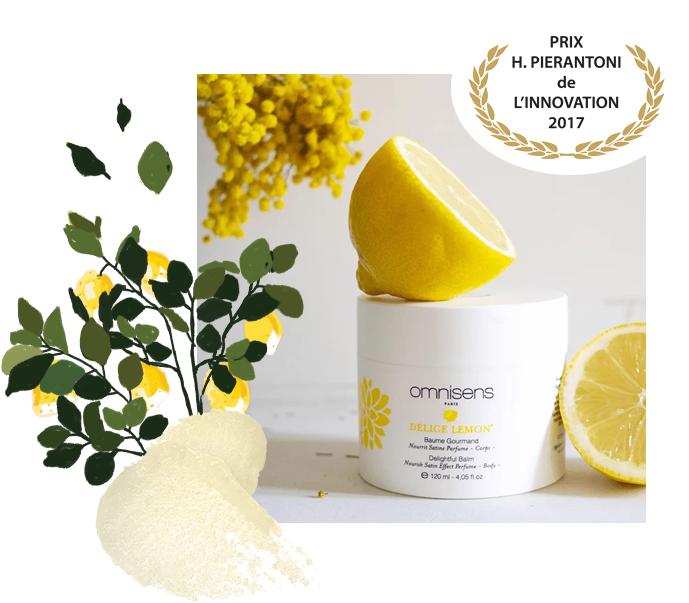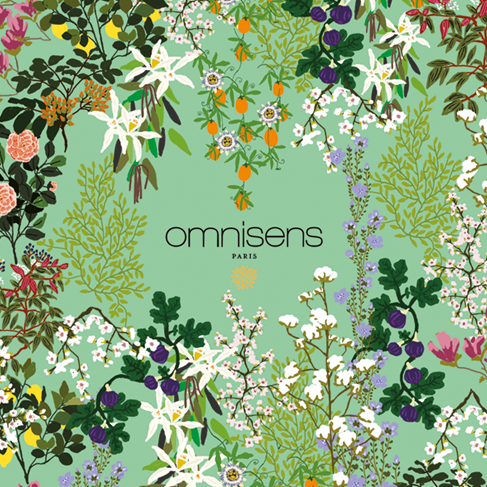 Omnisens reaffirms its values and its foundations through a new visual identity combining elegance, contemporaneity and poetry. Now adorned with vibrant colors, floral patterns evoking an effervescent nature and a modern muse with French elegance, the brand stands out with a sparkling, daring and sensory universe, as well as a signature evocative of its philosophy.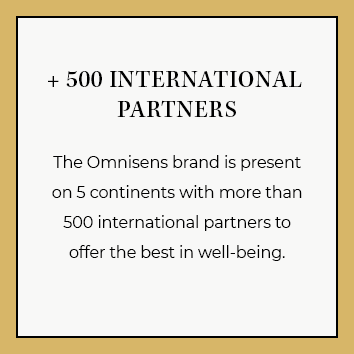 In 2019, in pursuit of its committed and eco-responsible approach, Omnisens is developing formulas with an average of 91% of ingredients of natural origin and, on the other hand, is implementing its sustainable development actions as part of a structured program. : OMNICARE.
The brand is committed to combating plastic pollution in the oceans by donating 1% of the turnover of the DOUCEUR MARINE face care range to 1% for the planet and to the Wings of the Ocean association.
OMNICARE also supports non-governmental organizations working for the health and protection of children (SOS Children's Villages) and access to beauty care for disadvantaged women (Joséphine).